Following the huge success of last year's inaugural St. Petersburg Gourmet Days, the international culinary extravaganza returns this June with an even bigger and better itinerary.
St. Petersburg Gourmet Days 2018 will take place from 5th- 9th of June, attracting local, national and international visitors to enjoy a true flavour of what this unique city has to offer.
This year the festival will focus on showcasing the city's vibrant gastronomic scene, celebrating St Petersburg's unique cultural and culinary heritage. With the rise of a new band of Russian chefs, - who draw on local resources and produce like never before, St Petersburg has become the epicenter of a highly creative, Russian ingredient led, food movement.
Chef Dmitry Blinov of Tartar Bar and Duo Gastrobar, who will be this year's festival's ambassador, comments: "I'm very excited to welcome chefs of such a high caliber to my city from all across the world. There is a huge amount we can learn from each other and I think the festival will catapult chefs out of their comfort zone and encourage them to embrace their new surroundings and some produce they may never have seen before." This year, nine international chefs from across Asia, Europe, South America and the USA will visit St Petersburg to explore the city and bring flavours from their own kitchens to top local restaurants, making it a truly global affair.
The 2018 line up will include (in no particular order): James Lowe (Lyle's, London, UK), Anthony Genovese (Il Pagliaccio, Rome, Italy), Alejandro Peyrou (Alex Atala's Açougue Central, Sao Paolo, Brazil), Pablo Salas (Amaranta, Toluca de Lerdo, Mexico), Ayo Adeyemi (Tippling Club, Singapore), Garima Arora (Gaa, Bangkok, Thailand), Maksut Askar (Neolokal, Istanbul, Turkey), Will Horowitz (Ducks Eateries, New York, USA), Nino Redruello (Fismuler, Madrid, Spain).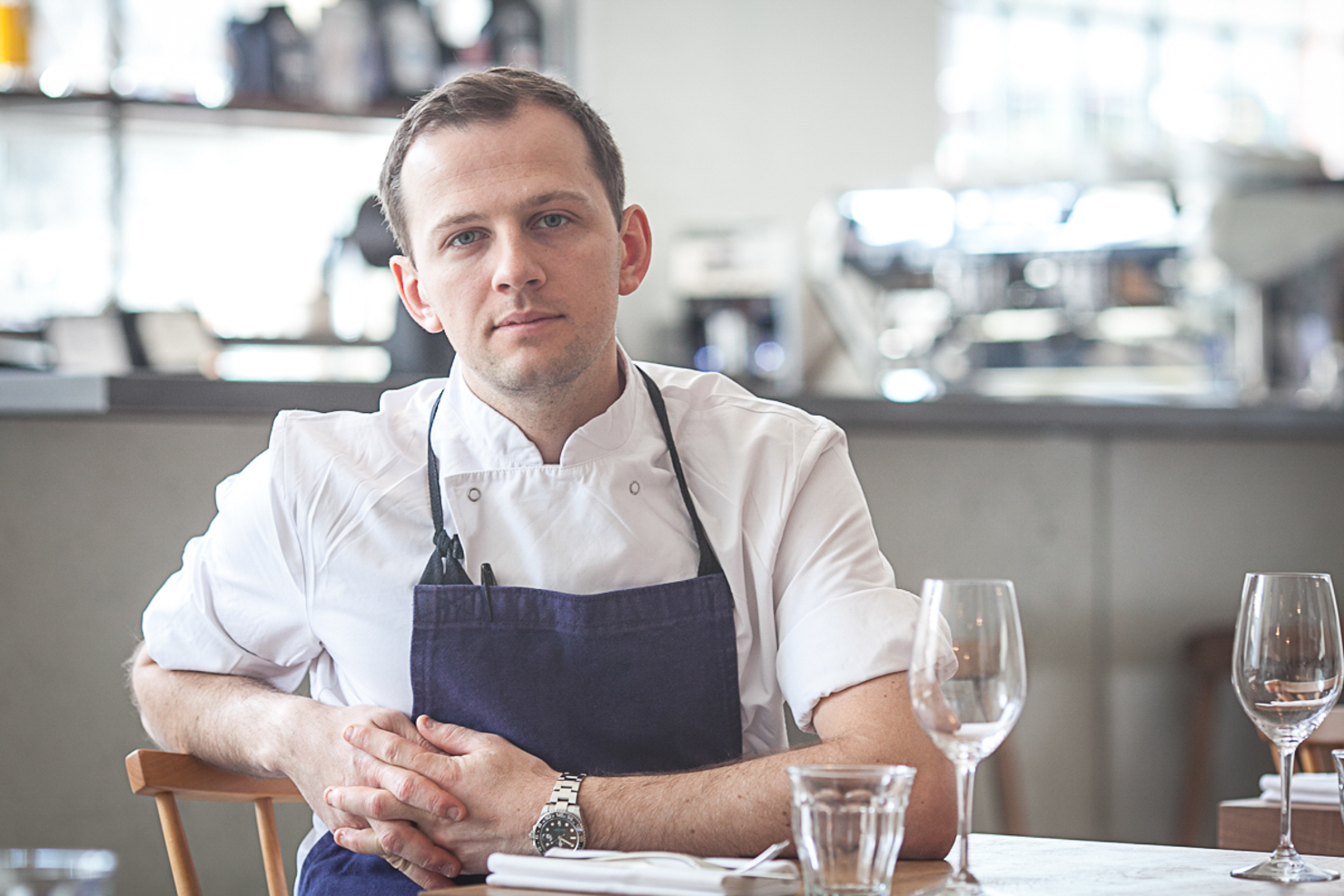 The visiting chefs will combine their expertise with local ingredients to create a series of one-off dinners, showcasing Russia's world-class produce in new and creative ways. The exclusive dinners will be hosted in the restaurants of some of St Petersburg's rising stars, challenging visiting chefs to adapt their menus utilising local produce. This year's participating chefs and restaurants are: Dmitry Blinov (TartTarBar), Ilya Burnasov (Atelier Tapas Bar), Dmitry Bogachev (Mr Bo, Mansarda), Evgeny Vikentev (Hamlet + Jack), Alexey Kanevskiy (Smoke BBQ), Igor Zorin (The Repa, Terassa), Roman Palkin (Beef Zavod).
As well as the nine exclusive dinners taking place during the festival, there will be a series of talks and discussion panels, as well as three late night after-parties
Coinciding with St Petersburg's natural "White Nights" annual event, Gourmet Days 2018 guarantees there will no better time to experience this beautiful historic city while indulging in a contemporary true taste of Russia.
Website:www.gourmetdays.ru
Social Media handles:instagram.com/spbgourmetdayswww.facebook.com/spbgourmetdays/
#spbgourmetdays
Gourmet Days Schedule
5th June 19:30 Welcome dinner at GooseGoose Restaurant with: Dmitry Blinov (TarTarBar), Ilya Burnasov (Atelier Tapas Bar), Igor Zorin (The Repa, Terrassa), Dmitry Bogachev (Mr.Bo, Mansarda), Alexey Kanevsky (Smoke BBQ), Eugene Vikentiev (Hamlet & Jacks ), Roman Palkin (BeefZavod).
6th June - Dinners 19:30 Dmitry Blinov (TarTarBar) + Ayo Adeyemi (Tippling Club, Singapore) 19:30 Ilya Burnasov (Atelier Tapas Bar) + Pablo Salas (Amaranta, Toluca de Lerdo, Mexico) 19:30 Igor Zorin (Terrassa) + Nino Redruello (Fismuler, Madrid, Spain)
7th June 11:00 Open talk at Swissam business school, dedicated to restaurant culture and modern cuisine of St. Petersburg Dinners 19:30 Dmitry Bogachev (Mr.Bo) + Garima Arora (Gaa, Bangkok, Thailand) 19:30 Alexey Kanevsky (Smoke BBQ) + Will Horowitz (Ducks Eateries, New York, USA) 19:30 Igor Zorin (The Repа) + James Lowe (Lyle's, London, Great Britain) 22:30 After-party in Wine Warehouse
8th June - Dinners 19:30 Yevgeny Vikentiev (Hamlet+Jacks) + Maksut Askar (Neolokal, Istanbul, Turkey) 19:30 Roman Palkin (BeefZavod) + Alejandro Peyrou (Açougue Central, Brazil) 19:30 Dmitry Bogachev (Mansarda) + Anthony Genovese (IL Pagliaccio, Rome, Italy) 22:30 Closing of the festival at the Swissam business school
For further media information contact Ivan Crispo at Lotus on +44 20 7751 5812 ivan@lotusinternational.net